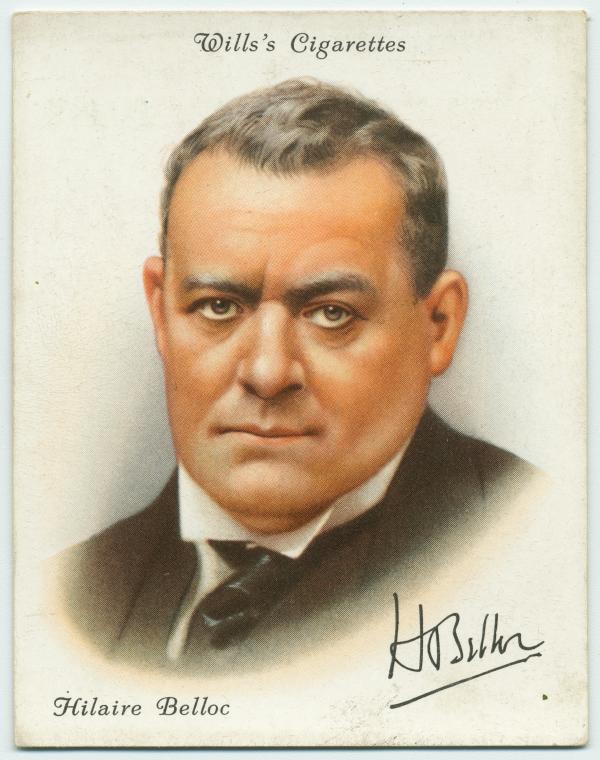 'My debt to the great Hilaire Belloc is immeasurable. I cannot help but consider him a beloved friend and mentor, even if, of course, we never met. His influence overlights almost everything I do for this site and I take pleasure in featuring his most important books here.'—RB
We start with four tremendous books that make ideal introductions to Belloc. Whilst Europe and the Faith is arguably Belloc's most important work, we also recommend Crisis of Civilisation written years later which summarises EF in a more accessible way. For some, this is the best place to begin. We also include Essays of a Catholic and Survivals and New Arrivals—the latter is a profound work on the forces which remains startlingly relevant today.
Moving on, we have four more from The Great Heresies to his classic book on Monarchy—with a forty page foreword from myself. Almost like a little booklet in itself, this was both a honour and a great labour of love for me.
From the Free Press and the Reformation to the Contrast—a truly profound work on the differences between America and Europe (and not simply Britain as the unfortunate cover suggests).
Books on Distributism: From The Servile State to the Way Out.
From Belinda and the Battle Ground to the (glorious!) Path to Rome . . .
. . . to French and English History. Great books all!
At the risk of the kind of overhype that Belloc would despise, we will not close this page without, again, an advertisement for my own endeavours, all indebted to this genius—like a little dwarf riding on a giant's shoulders.
Foreword for Monarchy by Roger Buck
Visit More Aisles in Our Book Shop
Buying Books at Amazon Through These Links Gives Us a Commission. This Supports Our Apostolate. Thank You if You Can Help Like This!