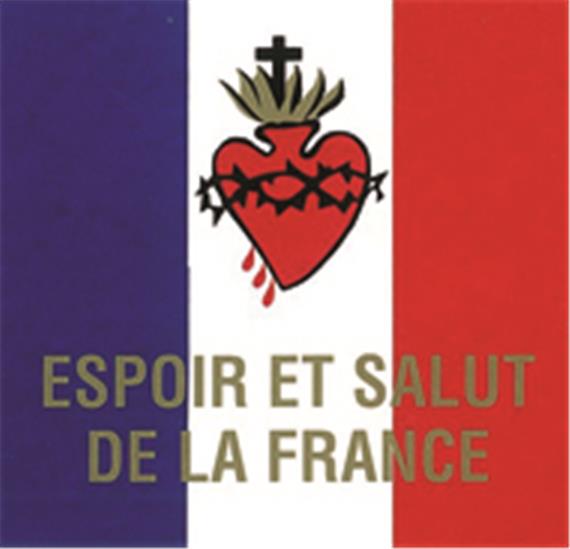 O France, no words can suffice to show our debt to you at this site and all the inspiration you have brought us!
Here is a selection of the books (in English) that have most opened our eyes to the mystery and wonder that is France . . . even todat.
We would just caution certain readers that certain books here are quite, quite secular. For instance, the book in the first row on the Cult of the Sacred Heart is Freudian, materialistic and a goldmine of treasure that changed our lives forever!
C'est ironique, mais c'est la vie!
From French art and poetry, we move on to le maître notre cher Monsieur Belloc.
Now, we come to the great approved Marian Apparitions of modern times, most of which were in France or French-speaking Belgium.
And of course we can hardly forget the great Apparitions of the Sacred Heart in France . . .
. . . nor the great French Saints and mystics.
And more ways still does France, Catholic France, and the great Catholic French whisper to our hearts enkindling hope and passion . . .
Visit More Aisles in Our Book Shop
Buying Books at Amazon Through These Links Gives Us a Commission. This Supports Our Apostolate. Thank You if You Can Help Like This!