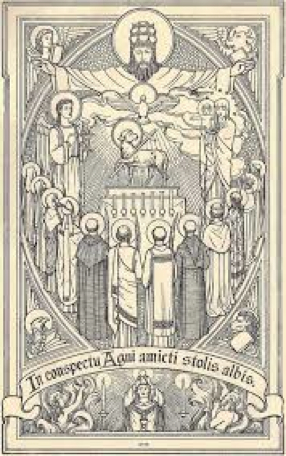 "I have often affirmed my conviction that the true apology of Christian faith, the most convincing demonstration of its truth . . . are the saints and the beauty that the faith has generated." — Joseph Cardinal Ratzinger, later Pope Benedict XVI.
Need any more be said? To read the heroic lives of the Saints, in love with God and in love with the Church, is both an enlightening and enobling experience.
Here are books recommend and many we treasure, beginning with Maolsheachlann Ó Ceallaigh's wonderful Inspiration from the Saints (reviewed here).
Finally, we finish with this collection of the visions of St. Catherine Emmerich of the Life, Passion, Death and Resurrection of Christ . . . which visions grow ever more deeply important to us.
Visit More Aisles in Our Book Shop
Buying Books at Amazon Through These Links Gives Us a Commission. This Supports Our Apostolate. Thank You if You Can Help Like This!