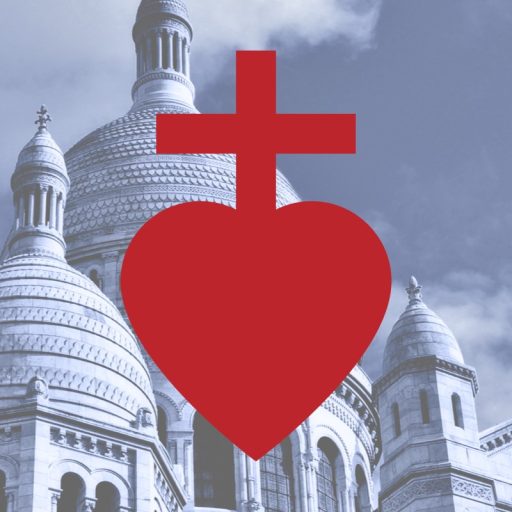 Seventeen years or so ago, our lives were changed forever in Paray-le-Monial, France, where St. Margaret Mary Alacoque beheld the wounded Heart of Christ, blazing like the sun . . . (See, below the books, two of our videos about this.)
This transformation led us to dedicating our work and website to the Cor Jesu Sacratissimum (Most Sacred Heart of Jesus in Latin). We have a somewhat smaller selection of books here—because, frankly, we do not know many great books in print concerning the Sacred Heart devotion and this small shop is dedicated to books we know and love.
But here are a few, most of which are also reviewed at this website. We begin with Timothy T. O' Donnell's indispensable Heart of the Redeemer (which works well as an overarching single volume introduction to the history and theology of the Sacred Heart devotion). We also note that Bishop Bougaud's wonderful life of St. Margaret Mary Alacoque features most of her autobiography within it—so much so, that many will not feel a need to buy both books.
A word is in order about the last 'shelf' of books. The last three books are more modern and liberal than most titles in this shop. Indeed, the Raymond Jonas books (both reviewed at this site) are thoroughly secular histories—but extremely rich in information regarding Catholic France and the Cult of the Sacred Heart. We cannot help but treasure them, but they are, alas, hardly filled with faith!
Foreword for Monarchy by Roger Buck
Visit More Aisles in Our Book Shop
Buying Books at Amazon Through These Links Gives Us a Commission. This Supports Our Apostolate. Thank You if You Can Help Like This!