Today, we have a bit more about (and from) my upcoming book The Gentle Traditionalist from Angelico Press.
First, we have a book description which I suggested for the back cover. To my surprise, Angelico Press liked it! It might be altered a little between now and publication – but here is my version:
Geoffrey has a problem. All his life he's lived according to 'sensible' sceptical, secular values. Then, his true love left him for a New Age community in Scotland. But it gets worse: now she wants to be a traditional Catholic nun!

Geoffrey is bewildered, angry, lost. Until, one Valentine's day in Ireland, he meets a mysterious guide – the Gentle Traditionalist.
Together they commence a most unusual dialogue of ideas concerning:

The Heart of the Gospel
The Real Nature of the Church: A Supernatural Mystery
The Crisis in Catholicism today: the Loss of Tradition
The New Age Movement
Why Secularism gets away with murder

Both whimsical and serious, the dialogue in this book offers a probing exploration of the Catholic Mystery, Christendom and the crisis of the West today.

Join us for a very special Valentine's day when Geoffrey's barren, rational world gets turned upside down …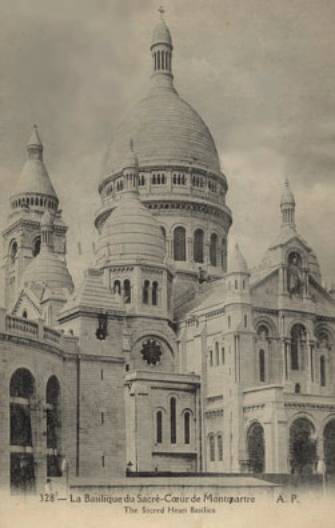 There ends my blurb proposal for the back cover.
And, now that you have the 'springboard' for the plot, dear Lector, the following small snippet from the book should make sense.
In this small extract, Geoffrey – also known as GPL – has fallen asleep in his chair, whilst GT – the mysterious Gentle Traditionalist – is praying.
And GPL begins to dream.
He dreams of being in a large church and the priest is the Gentle Traditionalist.
GPL realises it's his wedding! Then, he sees his true love Anna walking down the aisle.
But just as she was about to join me at the altar, she suddenly fled, weeping. I stood there devastated. GT bent over and whispered in my ear, "I'm sorry, GPL. She has to go. She hasn't had enough to eat. She's famished …"

I woke with a start. GT was talking to me. "Your Anna may have a vocation," I heard him saying, "which would of course be the ultimate impediment to you marrying the girl, a divine impediment. But listening to your story, I'm not so sure that's the case here. I wonder if it's more a matter of hunger."

"Hunger?"

"She's hungry in her soul. Honestly, I think she's famished. Famished for Christendom."

"What's that supposed to mean?" I said, flabbergasted.

GT: I'd like to explain it to you, GPL. But it won't be easy for you. It's so utterly alien to your outlook. But if you'll permit me to be frank—even brutally frank—I'll try. I am afraid, though, it may prove difficult to be completely gentle with the truth.

GPL: Go on, hit me with it.

GT: Very well. Anna may not admit it—even to herself— but she longs to marry you. I am sure of it. It isn't you she can't bear. It's your world.

GPL: My world?

GT: Your secular world with its new religion. Your world that claims to stand for equality and rights, but crushes anyone who dares to stand for Christian principles. This is how she sees it, I'm afraid. Her world has meaning, grace, beauty—life. It feeds her soul. Your world leaves her empty, hungry, cold …

Her world—the world of Christendom—built Chartres Cathedral, the Sistine chapel and the Sacré Coeur de Montmartre. Your world builds tower blocks and suburbs and billboards and monotonous offices with cramped little cubicles. Not to mention pornographic television networks.

Your world is dedicated to power, profit, a purely materialist metaphysic.

Her world is dedicated to HIM …
The Gentle Traditionalist will be released by the end of the month. [UPDATE: Out now here] You can read further extracts here.
And there are reviews for the book here.
Finally, a request if you appreciate this website.
I would greatly appreciate it, in return, if you would consider sharing this particular post on Facebook, Twitter, Pinterest, etc. It is most unlikely any of my posts will ever go viral. But if I could have a post go viral, it would be this one.
Foreword for Monarchy by Roger Buck

Buying Books at Amazon Through These Links Gives Us a Commission. This Supports Our Apostolate. Thank You if You Can Help Us Like This!