2023 Update: What we have here is the first of a series of musings on Charles Taylor, begun many years ago, when this site started in 2009. For navigation purposes, we list and link the five parts here:
And now back to 2009 — Roger Buck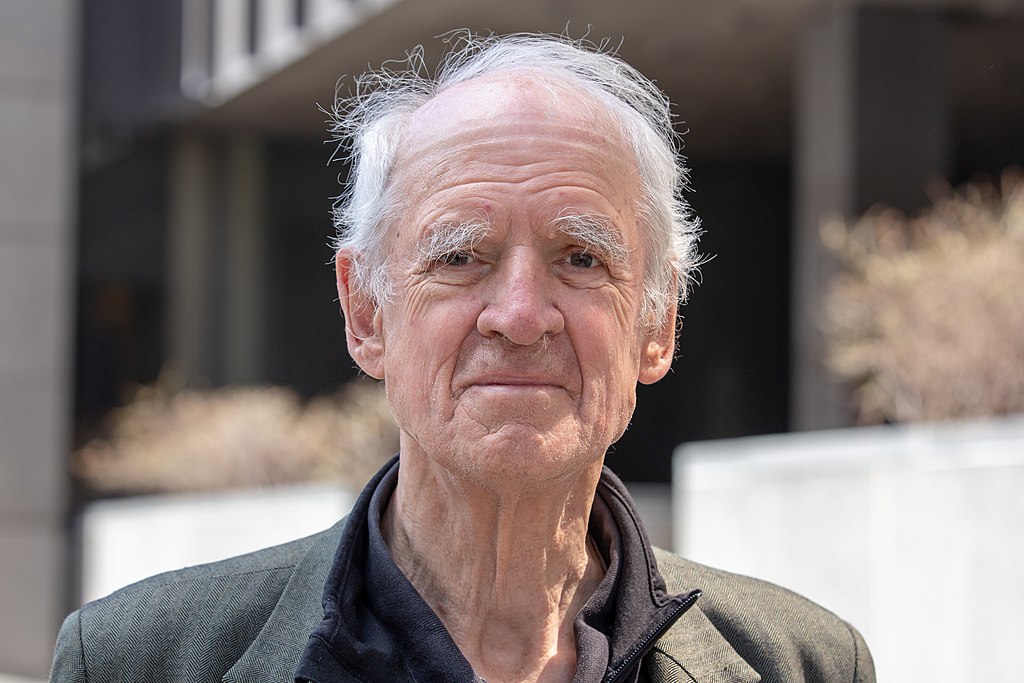 This entry like a number of mine, you will see, is tagged Dictatorship of Secularism.
And these tagged entries eviewefer to my growing conviction over years, as I study the rise of secularism, of how we are being manipulated, robbed, co-erced and ultimately controlled.
Now in terms of these webmusings, there is a book that I am finding to be a descriptive masterpiece. It is Charles Taylor's A Secular Age. In some 800 stunningly intelligent, highly-textured pages, Taylor charts the trajectory from Medieval Christendom to the Secularised West we know today.
Now in time, I hope to post a full review. But first some observations from the review-in-progress.
I call this book a descriptive masterpiece. And such it is – near genius in my view. For its powers of description, I will be mining this book for years to come, indeed the rest of my life I suspect.
Not that it is perfect. Like the vast majority of English books, it is naturally tilted towards Anglophone society. What we largely get here, is the story of how Catholicism turned to Secularism via the intermediate stage of Protestantism in the culture of the "Anglo-Saxon".
We don´t have much then, about the (much slower) rise of secularism in places like Italy, Spain, or Poland.
But to his enormous credit, Taylor consciously and humbly admits that to do such is beyond his competence. And as if to compensate, we do get a significant look at France in the process.
But with all its titanic descriptive power, for we who are Catholics aspiring to honour and be faithful to the Tradition, does Taylor´s book have prescriptive value?
Much less, I am afraid. This is to say, I find I owe a great deal to Taylor's analysis of an ongoing – and degenerative – disease, but as to how we are to regard or treat that disease, Taylor has much less to offer me …
Though it has to be said, Taylor roundly rejects what he calls the common subtraction narratives about the rise of secularism.
These involve the idea – more or less – that secularism amounts to what we have naturally remaining or left over, once our society has subtracted all the religious and metaphysical, superstititious nonsense our ancestors once took for granted.
No, it is an enormous virtue of A Secular Age, that Taylor demonstrates that secularism is not about simple elimination and destruction – but CONSTRUCTION. Secularism is something our society constructed for itself, stage by stage and not always fully conscious of what it did, as it rejected the medieval world view.
And again and again, rather than secularism being some neutral, open field that we naturally gravitated to, once we lost religion, Taylor´s book amply demonstrates how to a very great extent, this field was constructed and imposed by elites … Which elites often consciously wanted to deprive, to rob, to enforce, to brainwash …
So far, so good.
Now, Taylor is a champion of the many advantages the transition has brought. And there is no disputing that there is a lot to champion. Clearly, many of the liberties and rights we now take for granted are the result of the secular trajectory. (Though whether we are really more or less free than our ancestors is another point altogether!)
And in the process, Taylor speaks of loss, as well. This too, is all to his credit. However, one gets the feeling that for Taylor, this often amounts to acceptable loss – the "price we pay for progress" – as a young Geordie once said to me, enamoured of modernity …
Thus in speaking of the modern situation in terms of religion and spirituality, Taylor writes:
The measurable, external results are as we might expect: first, a rise in the number of those who state themselves to be atheists, agnostics, or to have no religion. But beyond this, the gamut of intermediate positions greatly widens: many people drop out of active practice while still declaring themselves to belonging to some confession, or believing in God.

On another dimension, the gamut of beliefs in something beyond widens, fewer declaring belief in a personal God, while more hold to something like an impersonal force; in other words a wider range of people express religious beliefs which move outside Christian orthodoxy.

Following in this line is the growth of non-Christian religions, particularly those originating in the Orient, and the proliferation of New Age modes of practice, of views which bridge the humanist/spiritual boundary, of practices which link spirituality and therapy.

On top of this more and more people adopt what would earlier been seen as untenable positions, e.g., they consider themselves Catholic while not accepting many crucial dogmas, or they combine Christianity with Buddhism, or they pray while not being certain they believe …

In reaction to all this, Christian faith is in the process of redefining and recomposing itself in various ways, from Vatican II to the charismatic movements [Emphasis mine].
Yes, I find these lines remarkably descriptive. With relatively few but deft keystrokes, Taylor has summed up so much. And the entire book is like that – whether Taylor is talking of 2007 (the date of publication) or 1789 or 1517 (or other key dates in the construction).
But what of the loss, the loss?
Now, Taylor is writing as one of the commonly recognised intellectual giants of our age – who also happens to be a Catholic. But this sense of acceptable loss seems to me to stray beyond the heart of Catholicism …
How are we who seek to cleave to the heart of the Tradition, to regard what Taylor encapsulates best I think in two dependent clauses above: "fewer declaring belief in a personal God, while more hold to something like an impersonal force".
Unacceptable loss. Tragedy. Untold damage to all that is truly human and truly personal …
I confess these are the words that spontaneously shot from my synapses to my fingertips as I posed the question above …
I do not mean by those spontaneous words that people without belief in the personality of God, nor even atheists are by definition less human, less personal. Many such people are very personal and very human and very moral.
I do mean however that the civilisational loss of the sense of the personal God can only bring in the end reduced human-ness, reduced personality …
I will be saying more in review of Charles Taylor's epic. I will also be trying to say much more of the fruits of secularism being foisted on us. And other things.
Today being the Feast of the Immaculate Conception, I would like to say more in honour of of Our Lady – so denigrated in the trajectory just invoked. The loss of Our Lady! How I think this loss is crucial to the story Taylor is telling. But how little he seems to note this!
All these are harbingers of things to come. Not necessarily in that order, however.