O Father Martin of honoured memory! What words of mine can do justice to this book of yours, this novel which you said, with evident sincerity I believe, was 85 per cent true?
This is a novel about the contemporary crisis in the Catholic Church – which locates much of the blame for the crisis within certain elements consciously trying to destroy traditional faith in Christ and replace it by a Isecularised "faith in humanity".
These elements are depicted both within and without the Church and working towards a New World Order, of at least some degree of Freemasonic provenance.
It is then, a novel of global politics and religion, which includes the "Slavic Pope" – clearly John Paul II. And it is also about the enemies of the Pope, within both the Vatican and a wider geopolitical context. And according to the author, among these enemies are those who are not above the horrifying use of black magic.
Now much of the above is enough to clearly locate the book on – or beyond – the "crackpot fringe" for many people. But there is much indeed to set this book aside from the "crackpot fringe".
There is very extensive learning and intelligence. Moreover, there is moral gravity and seriousness. And further still, it is evident that the author had immense, even, extraordinary firsthand knowledge of Vatican politics. It is clear that he was on speaking terms with several popes, not to mention many, many other key players.

This is then a very disturbing, very powerful novel with real characters, whose names have been changed – "to protect the innocent" and perhaps the guilty as well …
What words can I utter now? Only a few for the moment…
Exhaustive and erudite. Yet difficult to verify. Who can say precisely how close or near to the mark you were, Father Martin? Certainly I cannot. But I have no doubt of the moral courage of your work and its importance for understanding the contemporary situation of the Catholic Church.
Yes here is a very penetrating approach, which does not shy away from evoking supernatural evil as a real factor in the problems the Church faces today.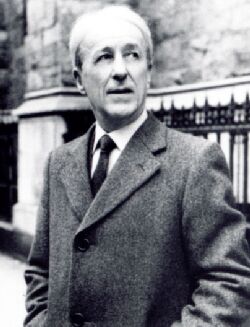 And for the less than traditional Catholic, the problem of supernatural evil is often one to be shied away from, in considering the present ecclesial tragedy. Yes how powerful is the temptation to avoid naming evil, in embarrassment perhaps – for not wanting to appear "superstitious" or appear to be seen as fostering 'demonising polarisations'.
Yes, it is a powerful temptation, I think, from which many another erudite Catholic commentator does indeed look the other way. Certainly I who am not so erudite, feel this temptation to look elsewhere and join the chorus of the so-called rational and educated. It is a powerful seduction indeed in the modern age.
Yet Christianity is not about the mythology of modern rationalism. And it is about the conflict of Good and Evil. The demonic does exist, as surely as the angelic.
In summary: This is a dense yet rivetting, complex "novel" about geopolitics, the Church, conspiracy – and supernatural evil. And it pulls no punches. The reader should be warned it contains very disturbing material …
God bless Father Martin, that he had the courage to so evidently confront this. May his soul rest in blessed peace.
Foreword for Monarchy by Roger Buck
Buying Books at Amazon Through These Links Gives Us a Commission. This Supports Our Apostolate. Thank You if You Can Help Like This!