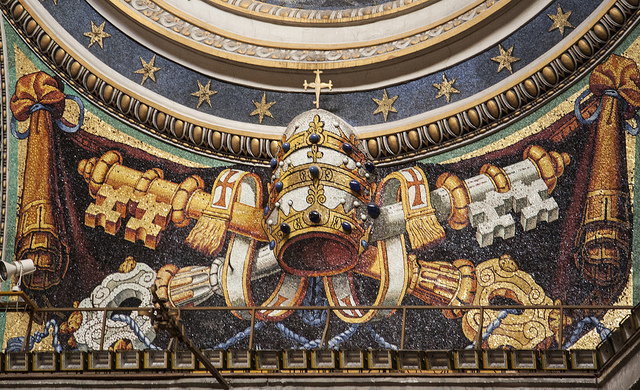 This is but a small placeholder for things to come at this website. Still, it may explain what this site is truly about.
I am struggling a bit with this weblog. It seems to me it needs to be birthed from a place of real contemplation—and not say, descend into ranting about the New Age movement.
From this place of contemplation, I need to attempt a wide canvas in the time to come, taking in thing as varied as:
The real problems I believe the ascending New Age culture poses for the world.
The Catholic and Christian alternative rooted not only in the values and beliefs fostered by the Church.
But also in that which pours forth from Her – the enlivening, strengthening, restoring power of the Sacraments.
Even as that power is eclipsed, though not destroyed, by the Novus Ordo …
And so more is needed on the traditional Latin Mass movement.
And further reflections on the horror of global capitalism and materialism.
And the Enlightenment underpinning of reducing the Mystery of Life to empiricism and rationalism, which bolster that horror.
Thus, I mean to support in my own humble way, the mission of His Holiness Benedict XVI as he confronts the tragedy and evil both within and without the Church.
Yes, tragedy and evil . . . I have already posted a review of Malachi Martin's Windswept House to this effect.
I will in fact be posting a number of reviews, which complement the themes of this weblog in unlikely and idiosyncratic ways.
There is for example, an upcoming review of Graham Greene's 1940 masterpiece, The Power and the Glory, which idiosyncratically enough, I use to hold up the mirror again to New Age culture.
Then there is the terrain of Catholic France and the Sacré Coeur. More than one review on that theme is upcoming, as well.
At the moment, I am finding it easier to introduce the terrain of this website through the reviews. Sooner or later, though, these reviews will be linked to 'sales pitches'. Yes, alas, advertisements: 'you can buy this book at Amazon' …
The fact that the reviews I post here will generally be passionate recommendations may make them look like little but gaudy infomercials …
What can I say? I believe it is important to take a stand for certain things in a world being buried in utilitarian and New Age values.
But to do that most effectively one needs to pray and ponder.
This weblog then may be quiet while I struggle – but the site will not be static.
2023 Update re: Charles A. Coulombe
This humble little post from long ago is forever distinguished in my memory by having received a comment from the illustrious Charles A. Coulombe. This was my first-ever contact with this now dear friend. At the time, I was as astonished, as I was grateful. See down below for our exchange.
Foreword for Monarchy by Roger Buck
Buying Books at Amazon Through These Links Gives Us a Commission. This Supports Our Apostolate. Thank You if You Can Help Like This!