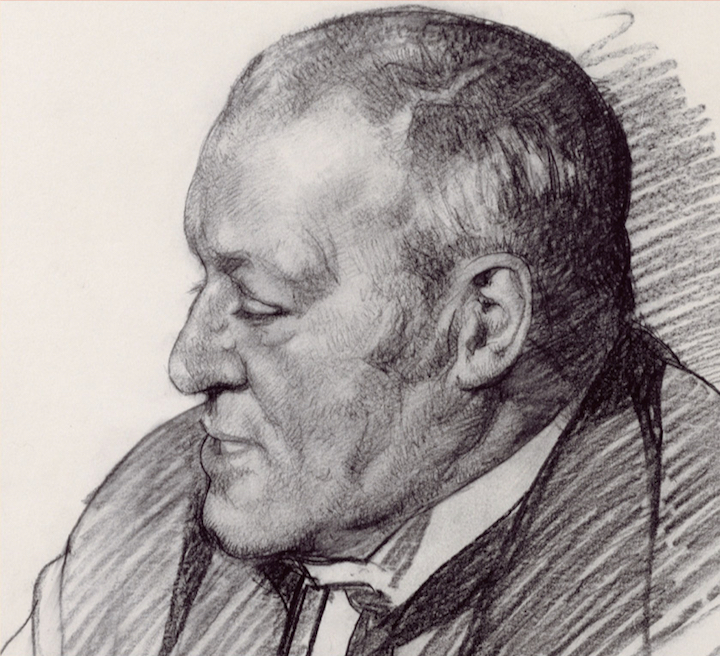 Reeling, I am reeling . . .
Hilaire Belloc's 1929 book Survivals and New Arrivals has hit me with terrific force.
And like all truly great writing, it has stirred up powerful questions in me.
Like: who were you Hilaire Belloc? What spirit, what vocation moved your passionate, brilliant, acutely incisive writing?
And where are we today with the grim vision of the future, you presented to us in 1929?
For those who know nothing of this author, let me back up a moment.
Hilaire Belloc (1870-1953) has a well-deserved reputation (I see that now, reeling as I am) as one of the great English essayists of the early Twentieth Century, writing on numerous concerns including history and politics and the state of the contemporary world.
Within this, he expressed his horror at both socialism and capitalism (both of which he regarded tyrannical).
And hence – as an alternative to socialist and capitalist tyranny – he came to formulate Distributism – which involved the widespread distribution of wealth and property. Thus, he hoped that concentrations of power in both the State and corporations could be broken up.
Today, it is this Distributism for which many people chiefly remember Belloc.
But as important as that thread of his thinking is – it really is only only one aspect of a vast, rich and complex tapestry, which gave rise to more than 150 books of history, social and political commentary and more.
And running throughout that entire tapestry is a staunch, very staunch, uncompromising Catholicism, which earned him many enemies.
Now it is this uncompromising Catholicism, which lies at the heart of his 1929 book Survivals and New Arrivals.
For the book is a wide-ranging survey of the variety of dangers to the Catholic Faith in the modern era.
The 'survivals' in question are the centuries-old attacks upon the Church – for example, what Belloc calls bibiolatry – found in the Reformers who attacked any element of the Faith that could not be found cited directly in the Bible – e.g. the Sacrament of Confession or Devotion to the Blessed Virgin.
Though such attacks originated centuries ago – they survive into this present day and cause serious damage. They continue to create grave confusion in people's minds as to what the Catholic Church truly is.
By contrast, Belloc spoke of newer arrivals that endanger the Faith – such as Nationalism or the Oligarchic Capitalism which controls the Press, media and so forth.
And yet much, very much, has changed since 1929. How relevant is Belloc's Survivals and New Arrivals today?
I regret to tell you, dear Reader, that much is very pertinent indeed.
Obviously, the book is dated in certain respects. Yet in so many ways, Belloc was a prophet.
I read this book and I see searing intelligence, tightly coherent reason, acute observation, and aching heart for the inhumane, steely-cold materialistic society that Belloc saw being forged, amidst the withering attacks on the Church.
I said above that I was reeling.
But I think it may prove to be still more than that.
I think this book may have life-changing significance for me.
I now want to dive into Belloc and I predict that regular readers of this website will now hear his voice far more often.
Thus although I am tempted to say far more of this profound – though fairly slim – volume, I will resist the temptation for the moment.
Instead, I predict that I will be shortly be saying much more about it soon at my weblog – with a number of extracts (as the book appears to be out-of-copyright and I can thus quote copiously and freely from it).
Indeed, I am immediately posting my first weblog entry regarding Belloc's book, right after this.
Books from Belloc and Me
Foreword for Monarchy by Roger Buck
Buying Books at Amazon Through These Links Gives Us a Commission. This Supports Our Apostolate. Thank You if You Can Help Like This!